Every woman loves to look young, beautiful, and have glowing skin. When it comes to beauty, the first thing that every woman think is about their diet (what to eat and what not to). It is true that your diet can impact on your physical look and even your appearance (especially skin). Dreaming of a healthy and glowing skin? Want to improve your look, feel and the overall condition of your skin? Here's an easy solution for you. Start drinking fruit juice. Below mentioned are 5 best fruit juices that you can drink for a healthy and glowing skin.
1. Pomegranate Juice for Healthy and Glowing Skin
Pomegranate is regarded as a powerhouse of beauty and it also has numerous benefits for the skin. Drinking pomegranate juice can work as a miracle for the skin as it contains punicic acid and omega 3 fatty acids. The fruit also has an anti-aging property that can help in cell renewal and can even seal the moisture in the skin thereby keeping it hydrated.
2. Grapefruit Juice for Healthy and Glowing Skin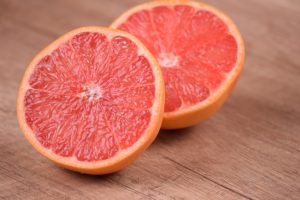 Grapefruit is another fruit that can let you have healthy and glowing skin. The fruit is tangy, crunchy, and juicy and it contains beta-carotene and vitamin A. This makes it a good skin building nutrients. Drinking grapefruit juice can protect your skin from free radicals and it can also slow down the skin's aging process. Besides, it can also protect you from inflammations and sun damage.
3. Orange Juice for Healthy and Glowing Skin
If you want to have healthy and glowing skin, what would be better than a glass of fresh orange juice? Oranges are a rich source of citric acid that helps in enhancing your skin complexion, improving the texture and even keeping your skin hydrated. Drinking orange juice can elevate the health of your skin and treat sunburns as well. Beside this, it also contains antioxidants that prevent wrinkle formation, help in fighting free radicals and even controlling premature skin aging.
4. Apple Juice for Healthy and Glowing Skin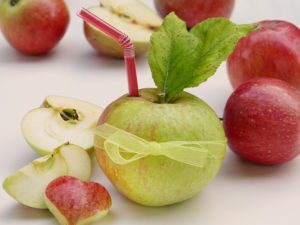 Apples are regarded as the richest source of malic acid and this can promote healthier, firmer and youthful skin. This fruit contains an important amount of collagen that can renew your skin cells and promote skin elastic. Drinking apple juice can be very helpful as it can help in preventing your skin from premature aging. More importantly, it can clean out the colon and regulate proper bowel movement, thereby resulting in clear pimple-free skin.

5. Cucumber Juice for Healthy and Glowing Skin
Cucumbers are rich in water content and it is excellent for the skin because it keeps your skin hydrated and well-nourished. By having just a simple glass of fresh cucumber juice every day you can replace your dull skin with glowing. Cucumber also contains potassium, magnesium, vitamins A, B1, and C, which can help in bringing flawless and glowing skin complexion.
Bottom Line
So, the secret of having beautiful and glowing skin has been revealed. If you want to have clear and healthier skin, start taking the juices of the above-mentioned fruits. You would definitely feel the difference. To extract healthier and tastier fruit juice, just use the cold pressed juicer. No doubt you can buy a glass of fruit juice from your nearby juice corner, but it would be better if you make it at home. Besides, using a slow juicer to extract fruit juice can keep nutrient and fibres intact. More nutrients and fibre means more benefit for your overall health and for your skin.