Are you on the brink of retiring? If so, for your family's sake as well as yours, it's absolutely essential that you start looking after your psychiatric well-being. You might greet your retirement date with initial exuberance, but the excitement will no doubt wear off sooner rather later… and when it does, it's essential that you know how to cope with your new, slower way of living. You deserve to enjoy a happy and relaxing retirement, which is why you must go above and beyond to look after your mental health.
Here are four things you must do to perform this crucial task:
Be prepared for the emotional challenges
No matter how excited you might be to enjoy some well-deserved time off, you should be prepared to face a whole host of emotional challenges as soon as you retire.
Here are three things you must do to prepare for the emotional rollercoaster that is retirement:
1. Plan what you are going to do with your time on a weekly basis… but don't expect everything to go to plan.
2. Get to grips with modern technology — the more adept you are at using the latest tools, the more doors you will open for yourself during your twilight years.
3. Accept that retirement isn't going to be one-long vacation — hard work and effort will still be required on your part at certain points.
Keep yourself busy and occupied
Taking some time to slow down isn't necessarily a bad thing during the initial stages of your retirement — after all your years of hard work and dedication, you definitely deserve to indulge in a little bit of relaxation! Completely abandoning your desire to be active will, however, be sure to have a detrimental impact on your well-being sooner rather than later. If you want to retain a clean bill of both physical and mental health well into your twilight years, you simply must make an effort to keep yourself busy. Lying around all day isn'tall it's cracked up to be.
Keeping busy in your retirement doesn't necessarily mean that you have to be rushed off your feet day in, day out. It simply means that you should provide yourself with some to work towards and look forward to at all times.
Here are five things you should seriously consider doing to keep yourself busy in your life as a retiree:
1. Offer your assistance to your previous employer on a part-time basis.
2. Spend more time with your grandchildren (offer to look after them on a regular basis, if you feel up to the task).
3. Volunteer your time at charitable foundations in your local area.
4. Invest time, money, effort, and resources into your hobbies (if, for example, you have a passion for car mechanics, why don't you purchase an old, rundown vehicle and bring it back to life?).
5. Set yourself a number of S.M.A.R.T (Specific, Measurable, Achievable, Realistic, and Timely) retirement goals on a regular basis.
Surround yourself with like-minded retirees
Who better to talk to about your concerns than people that are facing the same challenges as you? If you want to lead a happy and fulfilling retirement lifestyle, you should seriously consider surrounding yourself with fellow retirees. With like-minded individuals by your side, you will be able to talk about the issues that are troubling you;you will be able to engage in crucial social interaction on a regular basis, and, you never know, you might even make a few new friends!
How, when, and where you choose to connect with fellow retirees is completely down to you. Taking on this challenge could entail you taking part in classes at your local community center, it could entail you picking up a social hobby such as golf or fishing, or it could entail you relocating to a senior living complex. Should you decide to take the latter route, be sure to explore your options at Frontier Management. Here, you will find insightful guidance on the ins and outs of moving into an assisted living community.
Remain active
The connection between mental health and physical health is probably closer than you think. When you partake in physical activity, your body starts to release endorphins. These 'feel-good' chemicals then begin to interact with your brain receptors, which in turn makes you feel less stressed and anxious. This then has a profound impact on your ability to fend off depression and other harmful mental health issues, which ultimately makes you feel happier and more fulfilled on a daily basis.
Of course, remaining physically active gets more and more difficult as you age. This does not, however, necessarily mean that you are doomed to a life of inactivity.

Put the following advice into practice, and you'll be sure to boost your fitness levels during the autumnal years of your life:
1. Take part in moderate-intensity aerobic activities (speed walking, water aerobics, bike riding, doubles tennis, etc.).
2. Get out in your garden and start pushing your lawnmower around.
3. Don't shirk on your shopping duties — whenever your cupboards start to look a little bare, head to the supermarket yourself instead of asking somebody to perform this task on your behalf.
4. If you play golf, walk the course instead of traveling around in a cart.
5. Join a local yoga, pilates, or dance class (taking part in any of these activities will be great for your posture).
Closing Words
Once you retire, you will no doubt experience a 'sugar rush' of happiness. Once this initial exuberance wears away, however, you'llbe left to contend with a very serious comedown. If left untreated, the emotions that you experience at this delicate time in your life could end up having a detrimental impact on both your physical and mental well-being. So, for the sake of your health and your sanity, it'simperative that you find a way to lead a fulfilling retirement lifestyle. Put the above advice into practice, and you'll be sure to do just that.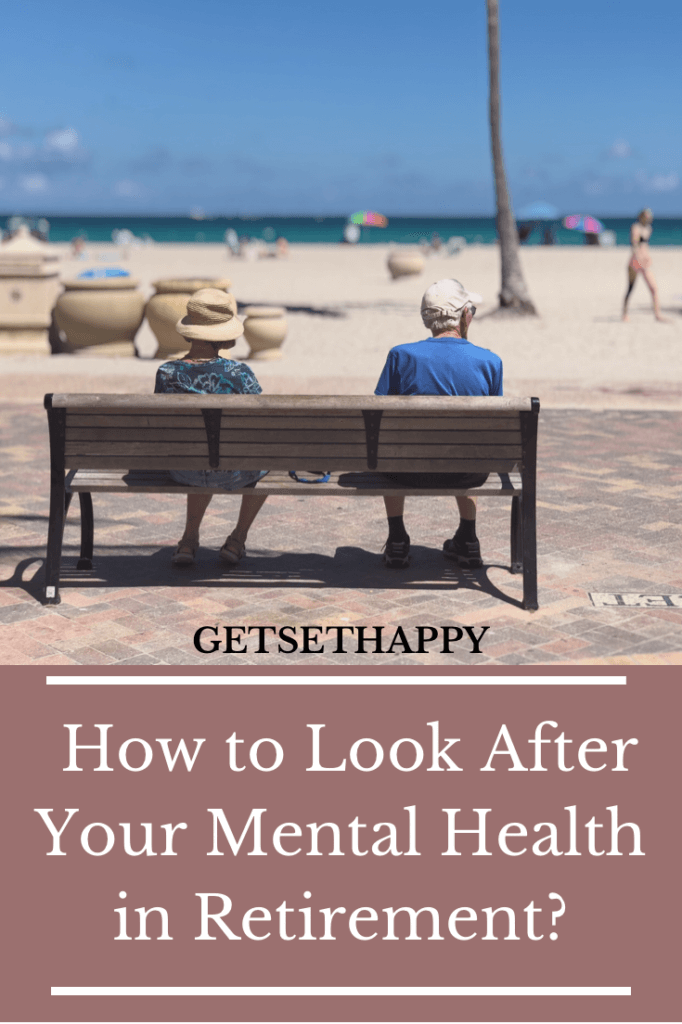 Featured Image: Food photo created by gpointstudio – www.freepik.com