Here I am again with another trip planned ahead in this year. Due to the pandemic, my bucket list was hiding under the table. But with the improved conditions globally, I have taken it out again and picked up an amazing destination for my next trip. So, what is next on the charts for me? Turkey – Yes, Turkey – a unique place for an all-new Mediterranean experience. I have already booked my Air Arabia Flight for the next week. I have already traveled by Air Arabia to Dubai and I am quite happy with the experience. So, once again I have chosen the airlines for this trip. Besides, I planned my trip with the help of https://madeinturkeytours.com/trip-planner/, to avoid last minute glitches. So, here I am sharing, how my packing list for Turkey looks like.
– Hat, Sunblock, and Sunglasses
Hat, Sunblock, and Sunglasses are the definite picks as the sun is at its peak in April. Although, someone from Delhi, like me, might not find the place too hot in April. But, I just cannot miss any of the items, as I need to spend a load of time outside of the hotel. Besides, I have also kept an After-Sun lotion to avoid sunburns.
– An Anti-Theft Backpack
A backpack is a must while traveling to keep your belongings handy. But when traveling to a crowded place like Turkey, it's better to go with an Anti-Theft Backpack. With this backpack, I don't need to worry about my stuff while moving around on busy streets.
– Comfortable shoes or Slip-Ons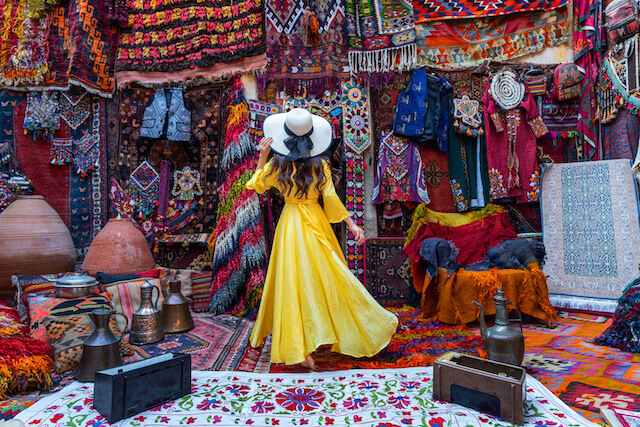 Istanbul has huge marketplaces which would require so much walking. Wearing sandals or heels may not be a good idea. So, I have decided to carry snickers and slip-on with me to avoid taking a break every after a while. Also, many of the places don't have proper pavement, so walking on heels could be troublesome.
– Toilet papers or tissues
A lot of places in turkey don't have western toilets, most of the public toilets are squat ones. Also, most public toilets ask for a small fee to use the toilet. So, I think, toilet paper or tissues are the "must-haves" of my packing list for Turkey.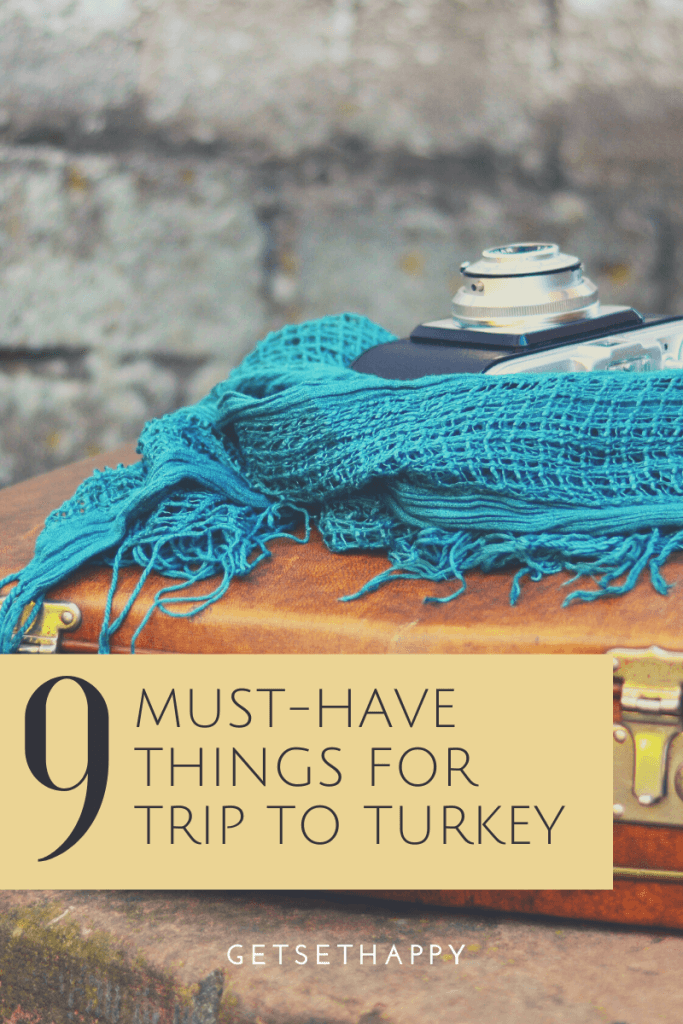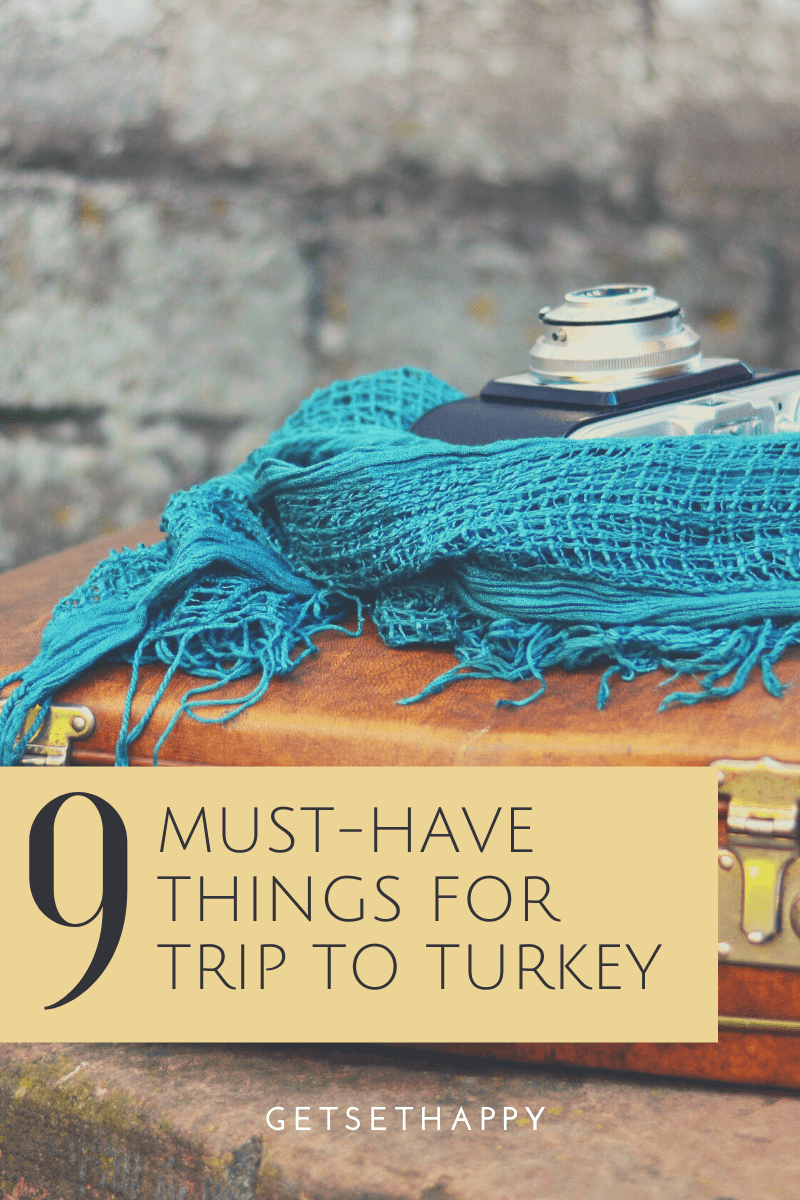 – An Adaptor
While booking my Air Arabia Flight, I was informed that like Europe, turkey also has power sockets with 2 Pin. So, it's essential to carry a power adaptor along to keeps your gadgets charged. A big thanks to the airline team.
– Modest Clothing
All though it is okay to wear shorts or sleeveless top wear, but for visiting mosques, we need to follow certain rules about dressing. As a woman, your head, shoulders, and your knees should be covered. So, I have packed a few Kurtis and full-length leggings to wear while visiting the mosque.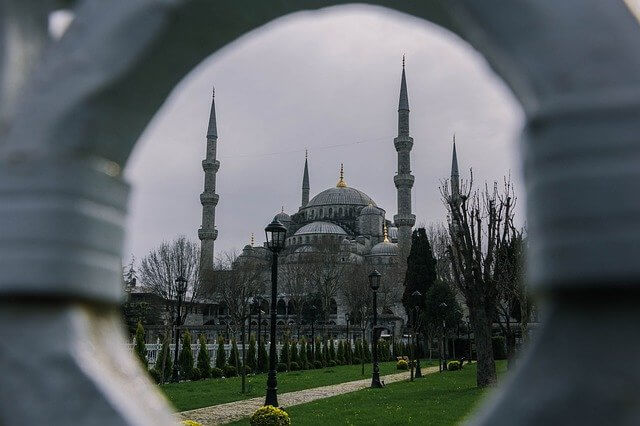 – Scarf, Stole, or anything to respect the Mosque Dress Code
As I mentioned above that one must dress modestly while visiting religious places. It is good to carry something to cover up the shoulders and head. It could be a scarf or a Stole. You can't visit a mosque if you aren't following the rules. This is one of the most important things to know while traveling to Turkey.
– Camera
The camera is something that shouldn't be missed. Turkey offers amazing picturesque views, landscape, modern and ancient architecture, and beaches. I am sure, I don't want to miss out on these amazing worth capturing moments in Turkey.
– Travel Documents
Well, this is general, but I don't want to get into the mess of missing any of these in the chaos of arranging the rest of the things.
Passport
Photo IDs
Itinerary
Printouts of Hotel Booking, air tickets, and visa papers
Travel Insurance
And Of Course, COVID-19 Negative report
Wrapping Up with My Packing List for Holiday to Turkey
Turkey is a beautiful and unique place with so much to explore. Rich in culture, landscape, architecture, and amazing cuisine, Turkey has so much to offer. I am going to follow my packing list for Turkey so as to enjoy a stress-free vacation.
Featured Image: City photo created by tawatchai07