Being an entrepreneur may give you a good income stream and the perks of being your own boss, but it also comes with great responsibilities. As an entrepreneur, you have to keep tabs on all the things that can affect your company. That includes overseeing the day to day operations, managing employees, looking for great talent, reaching weekly/monthly targets, finding ways to improve the product/service, keep up with market trends, pay the right taxes, and basically make difficult decisions from time to time just to keep the business afloat.
As an entrepreneur (or an aspiring one), you must be able to think on your feet, make the right business decisions and keep your senses sharp in terms of current events and ever-changing market and consumer trends. These skills are not just needed, but are required if you plan to stay strong and successful in the game. All these can take a toll on your well-being if you aren't prepared enough for the pressure.
To avoid burning out, you have to take baby steps to develop the right entrepreneurial mindset. Don't rush into business if you aren't ready for the demands and pressure yet. Start small, plan ahead, and constantly sharpen your mind using the following exercises and routines:
Exercise – literally!
Exercising daily will not just make your body physically fit and toned, but it can also improve brain function and your overall mental health. Jogging and other moderate-intensity exercises can increase blood flow and the circulation of oxygen to the brain. This in itself has a lot of benefits because it also increases the serotonin levels on the brain – which lessens the risks of falling into a depression. Most of all, improved blood circulation in the brain helps you become more focused and alert, making you more productive and detail-oriented at whatever you need to work on the business.
You may also like to read: Daily Habits to stay productive. 
You can also do yoga and meditation as an alternative. Like exercising, this also helps you train your brain to stay focused and calm. Entrepreneurs need to be level-headed as much as possible, because it would be difficult to make good business decisions when strong emotions take over. Keeping your mind focused, alert but calm at the same time should be practiced and done daily.
Also Read: 3 Reasons Why Exercise Is Important Even for Business Executives
Write down your ideas and make sure you follow them through.
As an entrepreneur (or aspiring entrepreneur), you might have random 'eureka' moments that could either give birth to a new service/product, an innovative approach or a competitive edge to your business (or future company). But how many of these ideas have you actually followed through?
One way to keep track of ideas is to write them down and visualize them until you can come up with a step-by-step plan to follow and achieve any new goals. Writing helps make your ideas clearer, and visualizing them allows you to see how you can make these ideas come to life. This keeps your brain sharp in terms of attention to detail and structure. Writing also ensures that you won't be forgetting any ideas that you've come up with (except if you'll lose your notebook/memo pad).
Maintain side projects (or a hobby).
Maintaining a hobby can give you a good diversion whenever things aren't going too well with the business. Diverting your mind into something that you actually love doing helps calm your brain, and then help you focus and reassess the things that you need to work and improve on later.
Your hobby could be as simple as reading the daily news or reading one to two chapters of a good book each day. Do passion projects and artwork, play video games, or go volunteer for causes that matter to you. Whatever that is, just make sure that you do it because you genuinely enjoy it. Doing something of interest avoids you from burning out, and it can help expand your horizons (or even help you see changes in the market trend) that can help you come up with better ideas in the future.
There are still other activities that can help sharpen your mind and help you become a better entrepreneur. If you're an aspiring entrepreneur who is still working in an office with little time to spare, taking hikes or short walks and reading a good book (even just one chapter or 10 pages a day) are good habits to start with.
You may also like to read: The Secrets to Building an Empire: A Business Guide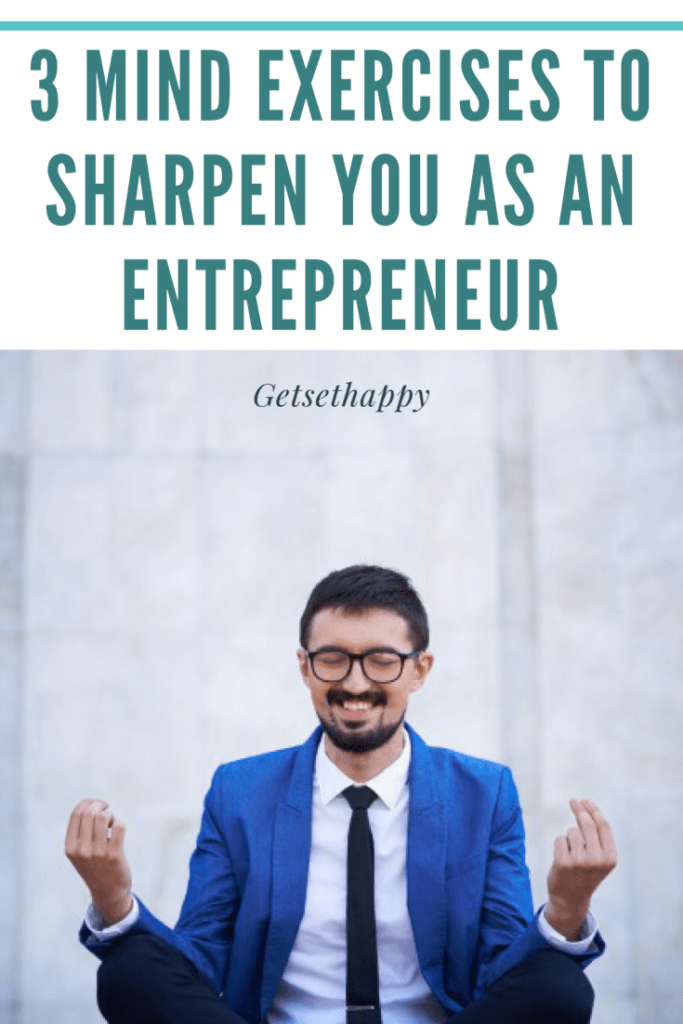 About the Author
This is a guest post by Gemma Reeves. She is a seasoned writer who enjoys creating helpful articles and interesting stories. She has worked with several clients across different industries such as advertising, online marketing, technology, healthcare, family matters, and more. She is also an aspiring entrepreneur who is engaged in assisting other aspiring entrepreneurs in finding the best office space for their business.