Hey All! Here I come with a genuine review of an effective set of products that I have personally used. The products are by SkinKraft. I came across this brand while surfing on the web. I was primarily looking for something to reverse and further slow down the occurrence of fine lines and wrinkles on my face (like everyone else, I am aging too).
How is SkinKraft different from other beauty brands?
When I reached the website of SkinKraft, I was taken to a questionnaire to get a clear picture of my skin health and needs. This is quite a detailed set of questions, which we often don't consider while choosing the right skincare products. This was the first thing that impressed me about this brand.
Once I was done with the skin Survey, I was recommended to go for 3 products:
A Syndet Face Cleanser
A Barrier Repair Serum
Anti-aging and Antioxidant Booster Shot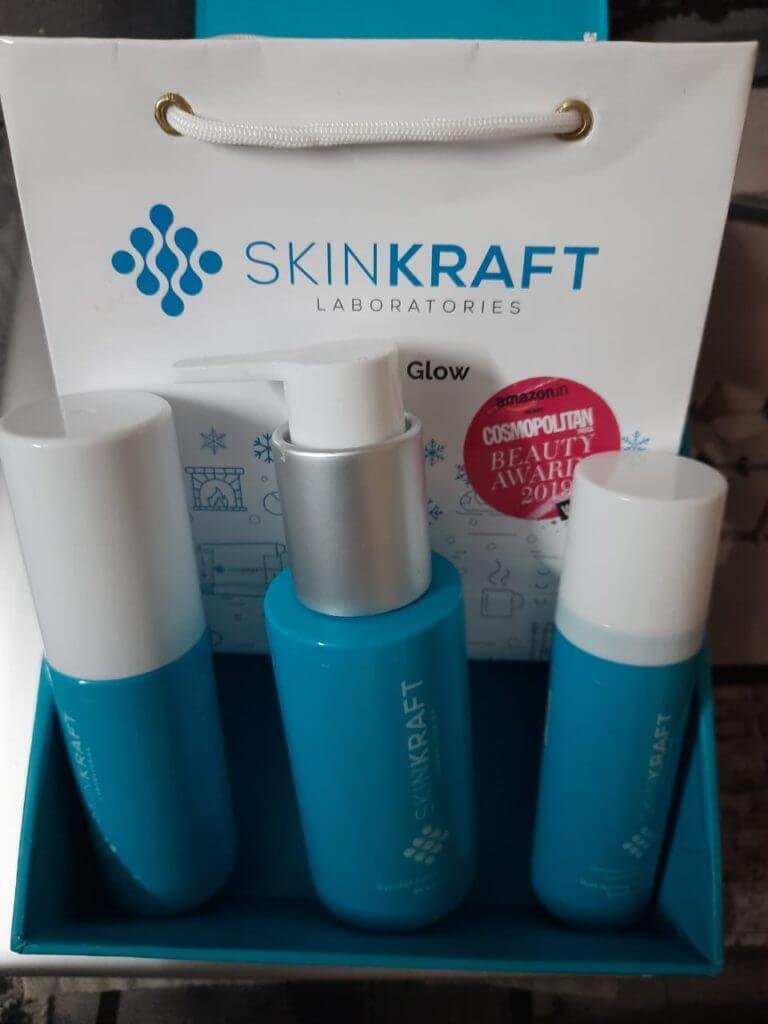 I decided to go with the results and soon I received my beauty box containing these three products. I am posting this review after following the regimen given by them and using these products for four weeks.
About the Products:
Syndet Face Cleanser – Syndet Facial Cleansers is gentle and soap-free. It removes dirt, grime and oil without disturbing the skin's delicate pH balance.
Barrier Repair Serum – This Serum is very light on skin and non-greasy. It basically helps in repairing the damaged skin from within.
Anti-aging and Antioxidant Booster Shot – Once, the skin starts healing, the Anti-aging and Antioxidant Booster shot displays it's effectiveness. It improves the collagen production, thereby reducing fine lines and wrinkles. The improvement in skin elasticity can be easily felt within few weeks of usage.
Week # 1
There wasn't any major (or even minor) difference on my skin. I guess this is obvious. This is not a magic pill, which works overnight. Nevertheless, I continued to follow the regimen
Week # 2
Probably, I wouldn't have noticed the changes, if someone hasn't pointed out the neatness and uniformity of skin tone.
Bingo! I am probably going in the right direction. Although there wasn't any remarkable difference in fine lines.
This week, I received another mail from SkinKraft Team to take a follow-up and check if the products I am using are the right ones for my skin.
Week # 3
I have a big sized dark spot on my face for many years. In week three, I saw a significant difference in the mark. The mark is much lighter by now, which is a noticeable improvement for me.
Week # 4
This week, my friends and family have noticed some positive changing in my appearances such as Glow, firmness and even tone. With some positive results, I am continuing to use these products and looking forward to seeing more improvement in the coming weeks.
How do I rate SkinKraft Products?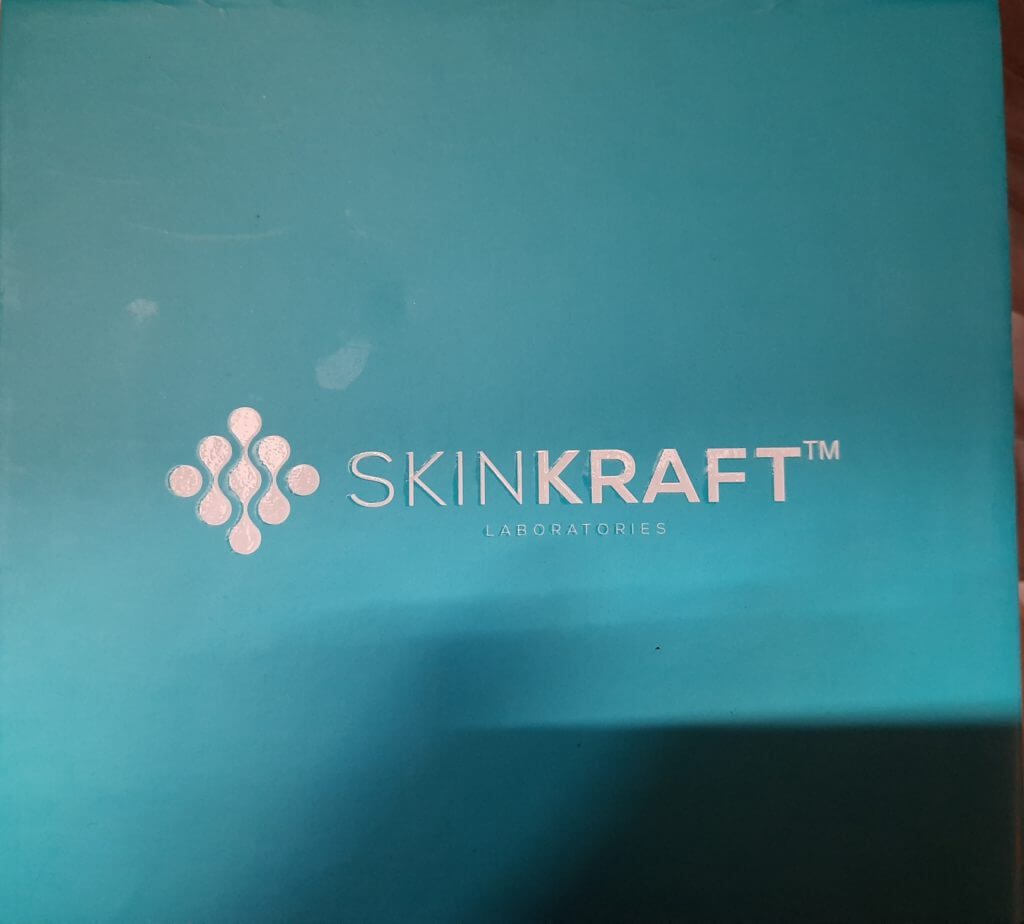 There are thousands of skin care products available in the market. We buy and try them only by reading the labels.
SkinKraft uses a unique approach. You get recommendations for the product(s) based on your skin type.
Skin Survey and regular follow-up – 10/10
Packaging – Impressing and appealing – 10/10
Quality of the Products – All the products are gentle and safe for the skin – 10/10
Quantity – In a month supply of Cleanser, Barrier Repair Serum and Anti-aging and Antioxidant Booster Shot; I finished my cleanser in 3 weeks L. So, 8/10 because of the quantity of cleanser.
Price – Little pricy but worth it – 9/10
Overall – Highly Recommended.
While in the fast-paced lifestyle, we often abuse our skin by over-exposure to the sun and pollution, stress and sometimes unhealthy eating, SkinKraft products offer gentle care and protection to the skin.
Just visit the SkinKraft website and take the skin survey. This will help you choose the right products according to your skin type. Besides, if you like to know different plans on skincare packages, you can check it out here.
If you have questions, please feel free to drop a comment below. I 'll try to answer it based on my personal experience with SkinKraft's products.
You may also like to read
My review on Bryan & Candy Luxury Products.
Top 10 Trusted Retinol Serums for Dry and Oily skin
10 Best Hyaluronic Acid Serums For Every Skin Type
Hyaluronic Acid vs Retinol | Which One is Right for You?
Discover more Product Reviews and Recommendations.