Americans think about vacations a lot — and this has only become more urgent since the pandemic. In fact, according to a recent CNN article, before COVID-19, the demand for primary and secondary homes had been growing at a similar rate. Since the pandemic, especially since the easing of lockdown restrictions, the demand for second homes has begun to grow twice as fast as primary homes.
If you are thinking about getting a second home of your own, there are rules and regulations specify that you must consider based on where you want that dream vacation home to be.
Mexico
The beautiful beaches, delicious food, and hospitable people of Mexico make it a popular location for second homes. When looking for Mexico property for sale is important to know that while the country encourages foreign investment, some areas are restricted to foreign buyers. At the same time, most home purchases from foreign residents are cash-only purchases.
Italy
Not all foreigners outside of the European Union can purchase property in Italy, but Americans can. But even when you have a second home in the country, you will still be subject to limits on the amount of time you can spend in the country. For U.S. citizens, you are allowed to spend 90 days in the country at a time within 180 days.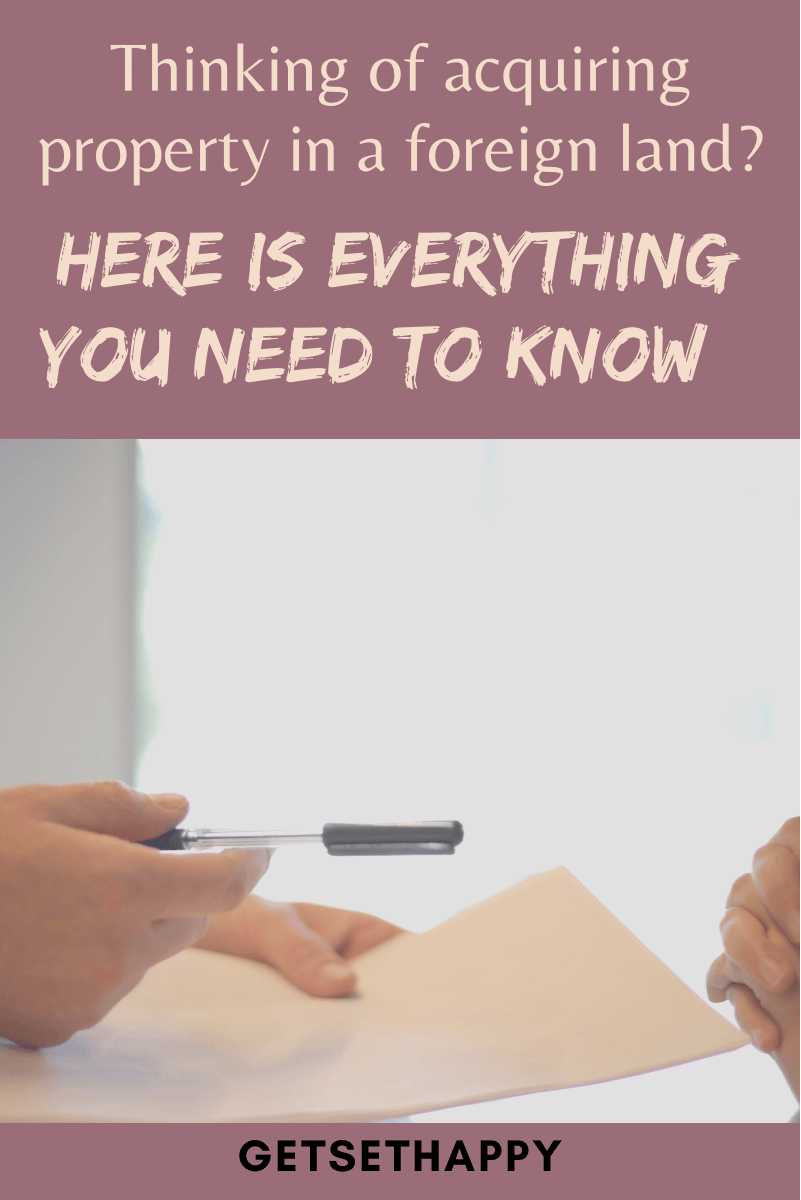 Australia
Australia has more and more become a popular locale for U.S. citizens to purchase a second home. In fact, Americans are the biggest buyers of Australian real estate. Before you start looking at real estate, there are some rules that you must follow. For example, all foreign investors must be approved by the country's Foreign Investment Review Board (FIRB) before they can purchase the deed to a property.
Singapore
Foreigners, including Americans, can purchase property in Australia, but some specific roles must be followed. For example, foreigners can only purchase specific types of properties, including executive condominiums that are at least 10 years old and HDB flats. For other types of property, foreigners will need specific approval from the government.
Closing Words
Purchasing property in a different country is an exciting investment prospect. But it's not something you can just jump into. Instead, there is some essential research that will need to happen so that you are prepared for the various rules and regulations that often come with buying a home in a foreign country.