As the chilling winter is approaching, I am thinking about the everyday essentials that I can club together to create nice winter outfits that look classy and are extremely comfy and realistic. It's almost two winters that we haven't stepped out regularly, due to the global pandemic. Now that, the vaccines are rolling out and the situation is getting better, I am more like to step out, travel, and meet people. So, here is my list of the top 10 winter wardrobe essentials every woman needs in her wardrobe for looking stylish while staying warm throughout the season.
1. Long Wool Coat
A wool coat is quite cozy and pulls up the entire outfit together. When it comes to formal winter wear, a long wool coat is a perfect pick. This goes well with also all styles of bottom wears such as a pair of jeans, leggings a midi or maxi dress or even a formal trouser. The wool coat gives a chic look while keeping you warm enough.
2. Fur coats
I love Fur coats! Especially, when I am going out with friends for a party or some casual meeting. Fur coats are the statement outerwear that is much in-trend. There is no shortage of styles in fur coats. From animal print to stripes, crop jackets to long lengths, there is an incredible variety to choose from. I personally choose longer ones as those go well with my dressing style. These jackets are available in both casual as well shimmery party wear styles.
3. Slipper Socks
While we do everything to keep our whole body warm; we just cannot forget to care for our feet. I choose kinder and softer Slipper socks to keep my feet warmer. These cozy bed and slipper socks are super comfortable with a soft and fluffy material that warm up the feet in just a few minutes and retains it all day long. If you wear them in bed, it will help your body to stay relaxed and have a better sleep during chilling winter nights. This is definitely one of my favorite winter wardrobe essentials.
4. Cosy Stylish Sweaters
Sweaters are lighter in weight yet keep you warm enough. Carrying long jackets isn't feasible all the time. Sweaters are the best picks when you need to run around and remain super active. As sweaters are much easier to manage as compared to long jackets. They make your own place in your winter wardrobe. Now, another reason, why I love sweaters is that they are available in numerous styles, colors, and shapes. From turtle neck to V-necks and cowl necks, bumpy knitted sweaters, cardigans to oversized pullovers, I just can't get enough.
5. Winter Boots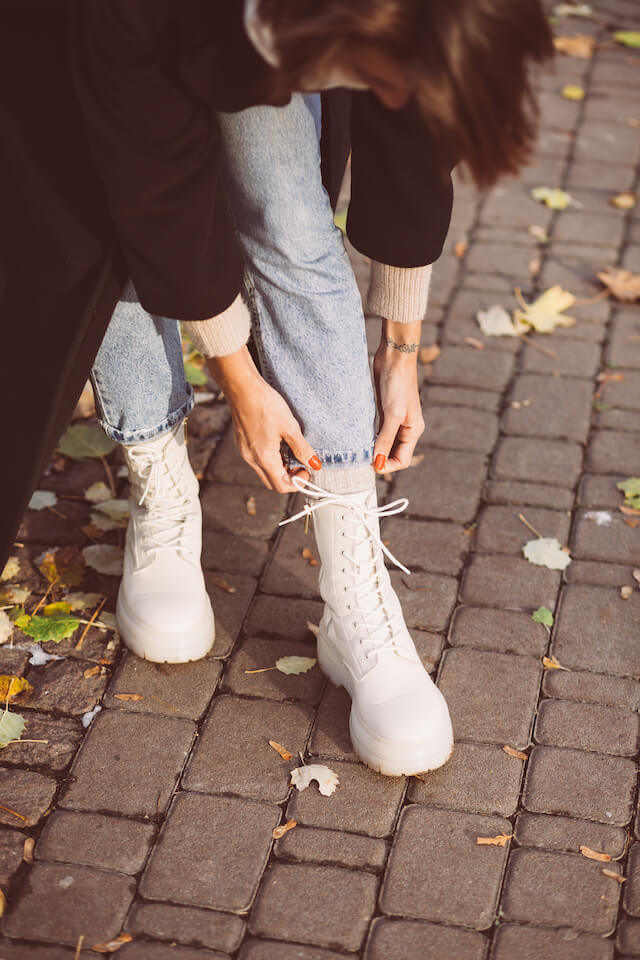 Winter boots you can wear year after year. These are much needed when you stay or travel to places where the temperature goes too low. They are so perfect for coziness after the first snow sets in. Though high-heeled winter boots look too stylish, however, keeping both comfort and style in mind, I prefer boots without heels that are more conformable for long walks. Boots that are meant for winter have soft faux-fur inside to keep feet warm. These shoes look so chic with pair of denim, mini dresses, midi, or maxi dresses.
6. Scarves
With a wide range of colors, materials, and styles, scarves are the perfect addition to the style statement. These are comfortable yet warm enough to be a part of your everyday attire during winters. I love scarves because they keep my neck warm. If you buy a single high-quality, adaptable scarf, you can pair it with several different outfits to wear on varied occasions. I prefer a neutral-colored scarf that goes well with almost all of my winter outfits!
7. Soft and Cozy Beanies
Beanies are super-functional, they keep your head warm while making you look classy. The best part is beanies go along with almost all winter outfits. If you like a cute look you can choose a pom beanie like the one in the image above. However, beanies are available in a wider range. A simple ribbed one, woolen, or cashmere beanie, striped, and many more. Being an expensive accessory, you can own as many as you like to mix and match with different outfits.
8. Warm and Stylish Hoodies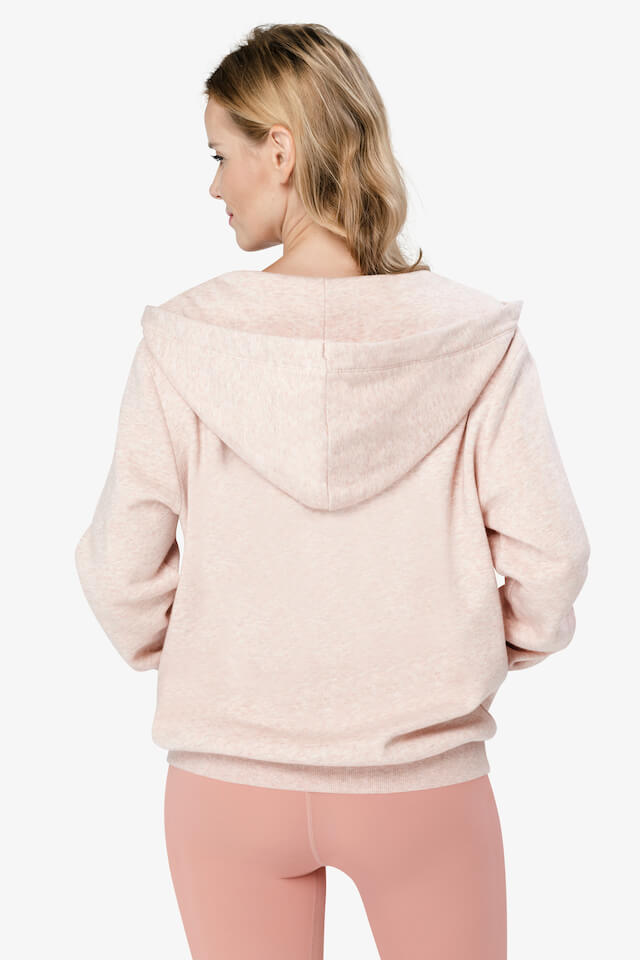 Hoodies are the perfect loungewear that is always trendy. They are really comfortable and pair well with joggers, a pair of jeans, skirts or even traditional wear such as kurties. This fit-all outfit doesn't require any occasion to be worn.
9. Warm and Skinny Leggings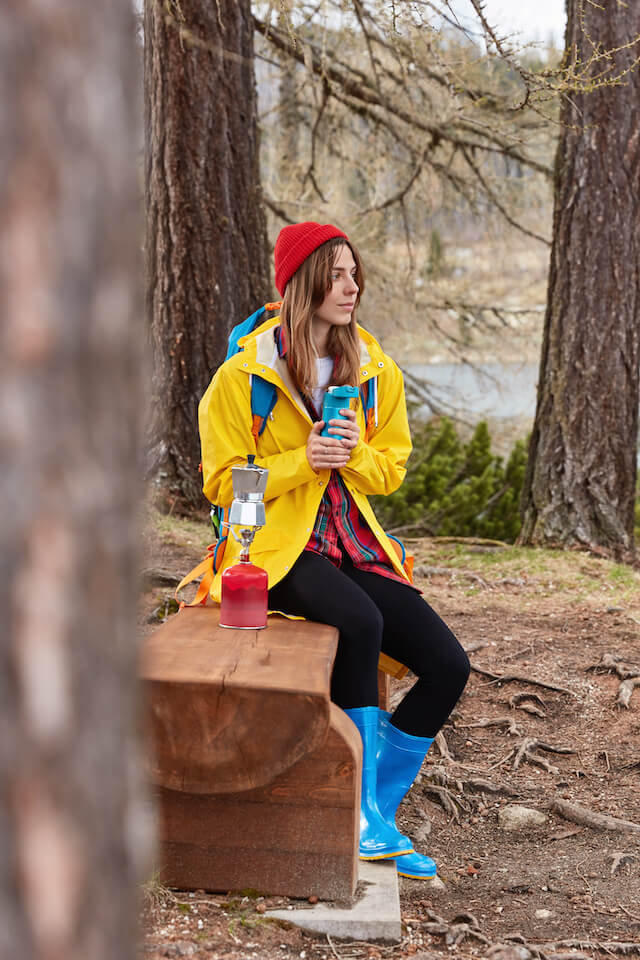 Sheer or thick leggings are a "must-have" part of any woman's winter wardrobe. If you wanna try a glam look in Winter try patterned or accented leggings. Otherwise nude colors are good enough to make you feel cozy.
10. Stylish Knee Boots
May it be a short midi or a pair of jeans. These knee-long boots look fabulous. These boots look too chic with jumpers for a casual outing whereas, they can glam up your skirt or midi at night.
Wrapping Up on Winter Wardrobe Essentials for Women
If you are a vintage lover, see How to Dress Vintage in Chilling Winter?
These are my personal favorite Top 10 Winter Wardrobe Essentials Every Woman Needs. What are yours? Do share with me, how you plan to stay cozy, comfortable yet stylish this season.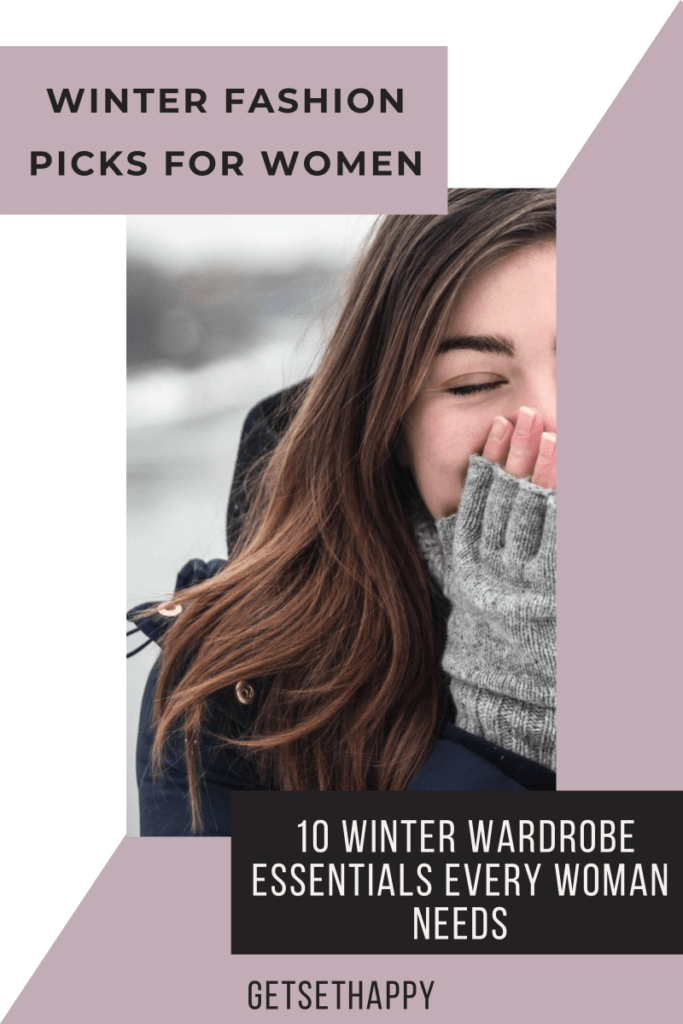 Featured Image: Background photo created by pvproductions – www.freepik.com