Being conscious about weight, beauty and health, women are most interested in exercises and workouts. It is their sensitivity towards beauty and weight-loss parameters that they get motivated to workout – to do such hard body exercises that are tough for them. Certain outfits are also a motivation for them such as comfortable leggings, pretty socks, and racerbacks.
Life isn't all glam, but your athletic wear can be! Wondering how you can keep yourself styled up to not only look better but also geared up for workouts with trendy athletic wear? Don't worry! We've got you covered!  
You may also like to read 7 Things To Do Before and After Gym Workouts for Better Results
Here are some of the stylish athletic wear for women:
1. Top wears
Gone are the days when power girls wore only plain sports bras while working out. Increasing fashion style has created so much room for innovation in fitness wear that is supportive, comfortable, and super sassy! Grab your hands on stylish fit zipper tops, crop tops, and tank tops made for workout purposes, and show them off at the gym!
● Tank tops
Tank tops are frequently worn while jogging and exercising. Tank tops with broad armholes and neck openings, which offer exceptional durability and allow air to move through the fabric during an intense training session, tank tops are most suitable for women while working out.
● Racerbacks
Racerbacks ease the movements of the body during hard work or exercise. There is a huge variety of comfortable and pretty racerbacks available in outlets and stores. Women, especially the young ladies and girls, are of the view to sweat by rocking in the gym outfits. A stylish racerback can be a good source of motivation for them to wear to the gym. Easy to wear and comfortable racerbacks are a good option to fulfill the craving for a stylish workout session.
2. Bottom wear
Like tops, pants are really important for women while working out. From sweat pants to leggings, there are a lot of products available in the market for women who would love to work out. While going for pants, it's best to choose one which is comfortable and durable.
Some of the best bottom wear pants for women are :
● Sweat pants
In traditional styles, these pants were in a baggy style, but now available in tight-fitting having a soft material like cotton and polyester. These qualities of sweat pants provide you a comfort zone to move easily during workouts and exercise. These pants can keep you warm in these harsh winters as they are fitted to your skin
● Leggings
From simple black see-through to abstract designs and stylish prints; leggings have never failed to inspire women in the workout plans since it helps be bold and rock. Talking about the satisfaction of wearing leggings on provides, they feel like real second skin and do not irritate by riding up and down during the leg movement. High-waisted bombshell booty leggings help ensure that everything is tucked in and tight. They support the body in every part including the quads, calves, and glutes providing a good motivation to get to work in an affordable range.
● Capri Pants
Capri pants are types of sports leggings, having lighter and tighter material that helps you to move easily and saves your legs during an intense workout. These pants are excellent for warm weather and especially for athletic sessions.
3. Running shoes
Your choice of footwear is just as crucial as your choice of shirts and jeans. Wrong shoes in the gym or while running outside might completely wreck your fitness goals. There are a variety of shoes available, including runner shoes, minimalist shoes, and so on. There are certain things for women running shoes. Shoes must be soft and light midsole and have a breathable mesh on the upper side for zero accumulation of sweat and moisture. This can affect the runner's athletic performance.
Trendy running shoes are often lightweight, boast advanced technologies to aid running, and add spice to your Athletic outfit!
4. Socks
According to the experts, the second most common mistake that causes foot diseases is choosing the wrong pair of socks to wear during exercises. The right pair of socks provide ease in foot movement by acting as a cushion between skin and shoe providing a relaxed session of crunches or stretching also. Socks that allow sweating and keep feet relaxed are a strong motivation for ladies to exercise and concentrate on their weight-loss journey.
Wrapping Up on Stylish Athletic Wear for Women
For the last two decades, athletic wear has undergone various changes and transformations. There are various types of athletic wear available on Bombshell Sportswear, you can select some stylish top wear or workout leggings for your choice from the website. These are easy to use as they provide a comfort zone for athletes. And one more advantage for women is that you can select them according to fashion choice and in the results, ladies get motivated for athletes in the excitement of their favorite costume.
Workout can be boring at times; we admit that. But with super stylish athletic wear, you can feel motivated for it every single day!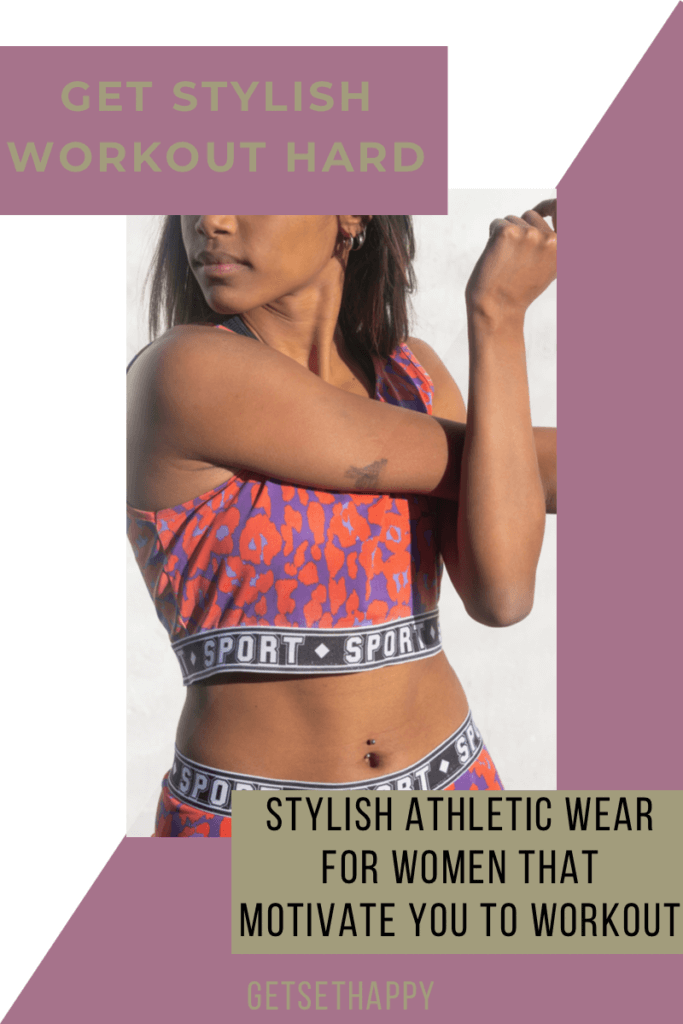 Featured Image: City photo created by master1305 – www.freepik.com