Staying healthy and living a balanced life is very important in this age of desk jobs and lethargic lifestyles where the gym is the only respite. It is hard to keep your mind and body healthy where there is so much to achieve and tasks to complete.
Here are 29 Healthy Living Hacks and Tips to keep working towards a healthy lifestyle.
1. Drink more water:
Hi As generic and non-imaginative as it sounds, it is one of the most important but neglected parts of one's daily routine. Get hydrated, it will solve so many problems. You can read the benefits of drinking water by Medical News Today.
2. Exercise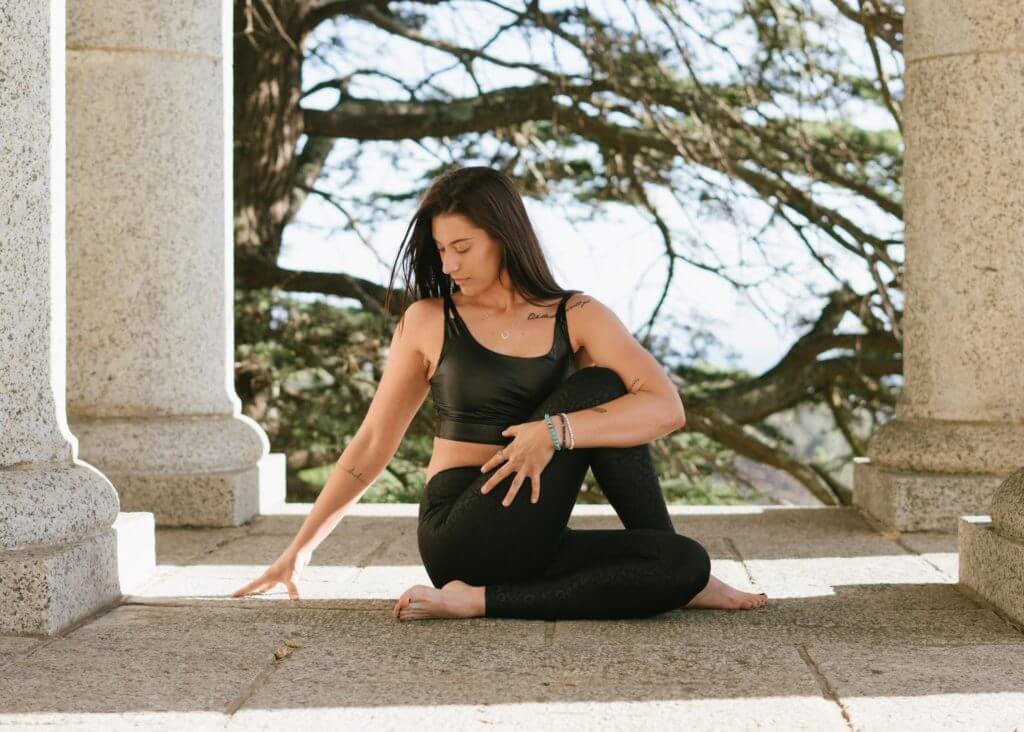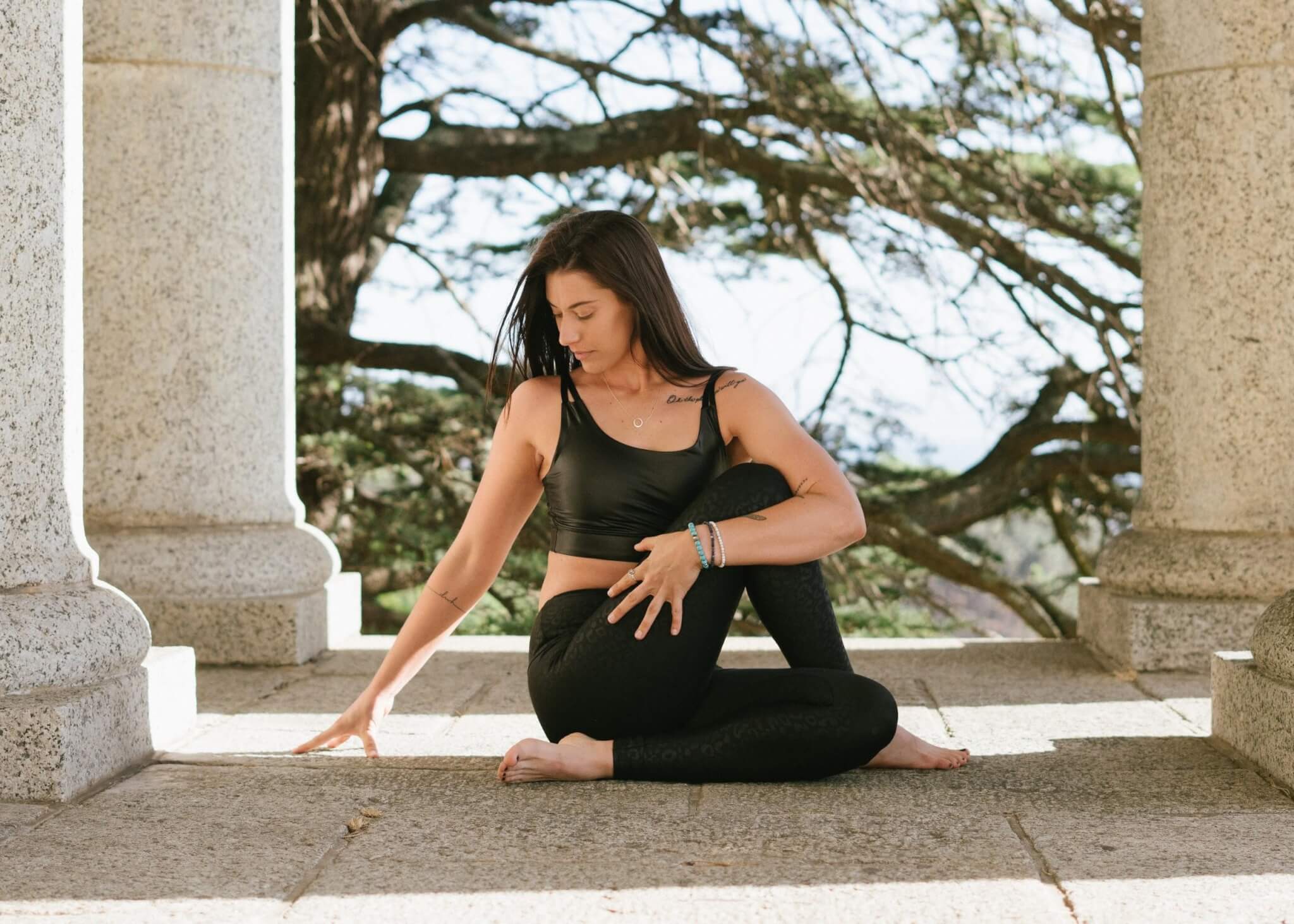 There is enough and more proof as to why exercise is important. The body needs regular movement to keep working at max capacity. Do anything you love and get out there. Move your body, it will help you stay fit and active, read the study from here.
3. Meditate
If you have trouble sleeping or life is taking a toll on your mental health, meditate. Any form of meditation works, as long as it brings peace to you and calms you down. (Research). Begin to meditate for 10 minutes, and gradually increase the duration.
4. Read up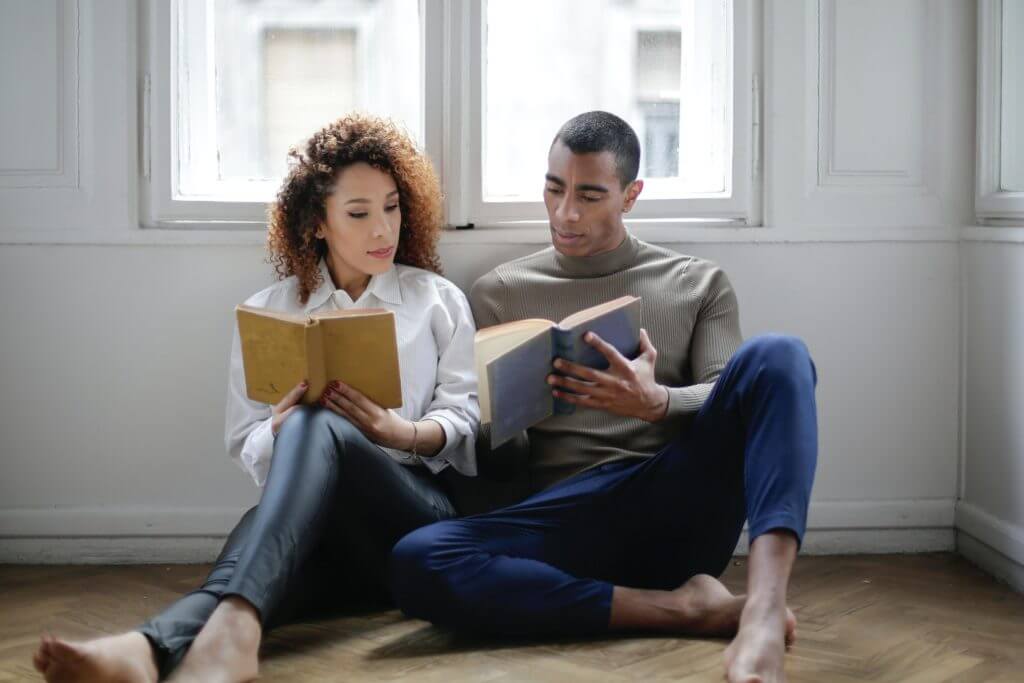 Humans love being experts, so read up those hobbies you have and things you are interested in. Get informed and educated, it helps build self-esteem. Read the Bussiness Insider article to know more. Here are 9 Most Impactful Self Improvement Books Everyone Should Read
5. Get a Hobby
Experiencing variety is what life is all about. Pick other hobbies up apart from your work. It will give versatility to your life and make you multifaceted. (Study)
6. Get Self Aware
Figure out the bad habits, vices or just unhealthy patterns you have in your life, be it personal or professional or your health. Try shifting those habits and replace them with better habits and get help if you need it.
7. Good Conversation
Try having relationships and conversations which build you up and not bring you down. Find where these conversations can be improved and build on them. (Study)
8. Positive Environment
Take good care of your mental health. Your body is only as healthy as your mind is. Remove elements of your life that do not bring you happiness and inculcate habits that will lead to a positive environment for you to thrive in. (Source). See, How to be Happy: In 9 Simple Steps
9. Stay informed
Read the newspaper and stay updated on world news. (Source). Make sure, you don't over inform yourself. It's good to know, what is happening around, but an overdose of negative news can sometimes be overwhelming.
10. Set goals
Set small but achievable goals for every day. But always have a specific long-term goal in life. Working towards achieving your goals keeps you motivated, which is very important for a healthy lifestyle.
11. Sleep Well
Having a proper sleep schedule is highly important but underrated. Sleep the prescribed 8 hours and at normal hours. Many pieces of research indicate that deprived sleep can affect both physical as well as mental health. Read research by Harvard.
Further Reading: Why Sleep Is So Important to Your Health?
12. Skincare
Research and take care of your skin, irrespective of your age. Having great skin and spending time on self-care helps improve self-confidence. (Study). Here are some cool and Natural skincare tips
13. Charity
Work for a charity or donate to one. Try adopting a cause that is close to you. Serving society or a cause always helps improve the mood and overall mental health along with self-esteem. (Study). There are many ways to perform charities.
14. Get tracking apps
If you have trouble with sleep or exercise, getting a workout or sleep tracking apps helps in keeping yourself in check. It is a way of keeping yourself accountable and track your progress. (Study)
15. Cook
Try cooking as many meals as you can. Homemade meals are infinitely healthier than takeout and cooking could become a way to decompress after a long day as well. (Study).
16. Journal
Journaling and writing a diary is a healthy outlet for one's emotions as well as a great way to note your life as well as tasks to do. People who journal swear by it. (Research)
17. Snack Healthy
Replace the unhealthy snacks in your house and replace it with nuts, dry fruits, and fruits. Having cheat meals and some junk food is good in small amounts. But moderation is key here. Try these quick and healthy protein-rich snacks.
18. Medical Check-Ups
Get appointments to full-body medical check-ups at least once a year. Keeping tabs on your health as well as your families is a good way to prevent serious issues.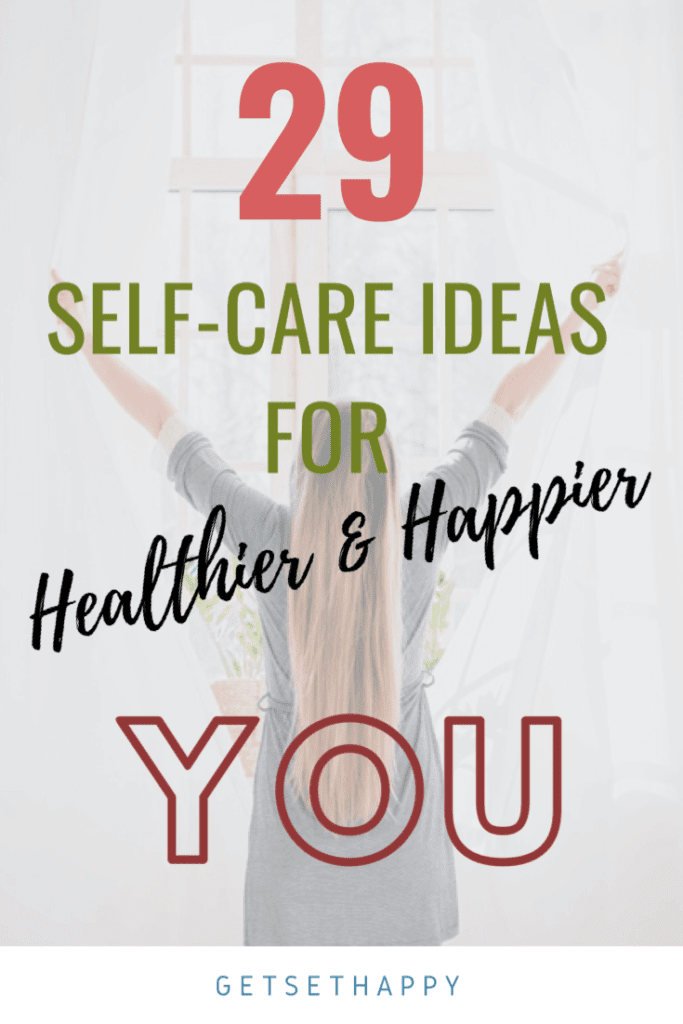 19. Supplements
Find out what your body and diet is lacking and take supplements to correct that. It is important to give your body everything it needs, but food doesn't cover it all the time. (Source)
20. Use Coconut oil on your teeth
Using coconut oil along with baking soda helps whiten your teeth. Keep visiting the dentist to keep your teeth in good shape, but use home remedies to take care of them. (Source)
21. No Technology before bed
Make sure you don't use any technology 1 hour before bed. Don't look at your phone or laptop. Read or indulge in your hobby instead. (Study)
22. Learn Continuously
Pick one thing or hobby to learn each year. Keep evolving every year and update yourself according to developments in your field of work as well as your hobbies.
23. Get a relaxing massage
Nothing can be better than getting a body relaxing massage. This improves blood circulation in the body and helps with relieving tension in the body. (Study). While there are different types of massages with variety of benefits, a trained massage therapist can guide you which type of massage would be most effective for you. However, if you cannot get massages at professional massage places, learn a couple of ways to massage yourself and stretch.
24. Adopt a Pet
This depends on your situation, financial and personal, but adopting a pet brings an immense amount of joy to people and also gives them a sense of responsibility. Taking care of a pet rounds out a person and helps them, adults, better. Read how owning a dog can improve the health of this article by Train that Pooch.
25. Use a Planner
Using a planner helps a lot in the goal setting and the process of planning out your days, weeks as well as months helps making you feel put together. Helps in keeping tabs on the work you need to get done and you can check things of the list as well, and become productive.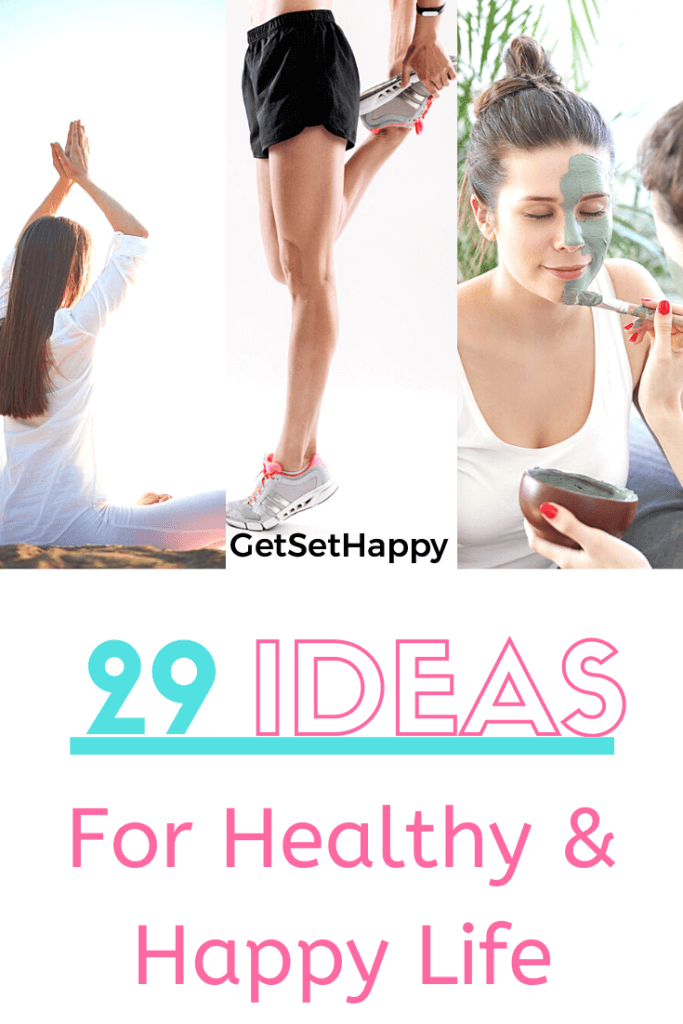 26. Activate your Mind
If you have trouble waking up, use puzzles and math apps to wake up properly and activate your mind. (Source). This is a very easy way to keep up good mental health. Many people often neglect their mental wellness, which is the main reason behind increasing the stress level, which may even lead to depression in many people.
27. Menstrual Apps
If you are a menstruating lady, getting a tracking app does wonder in keeping safe as well as staying healthy.
28. Be kind to yourself
If you keep goals or tasks for yourself and you couldn't get to it, be kind and forgive yourself. Celebrate your victories and let your mistakes go.
29. Do what you like
Live your life as your true self. Do what makes you happy and try putting your needs before yourself.
Wrapping UP
These are some of the self-care ideas that will help you stay fit and healthy, and we have included the research and studies with them as well. There are many other things that you can also do to stay healthy and fit. We'll cover that in another article.
If you would like to add to these 29 Healthy Living Hacks and Tips; please do share in the comment box.
Enjoyed What You Read? Join Our Mailing List for an Occasional Dose of Happiness, Self-Growth, Physical and Mental Well-being, Latest Fashion Trends, Cool Beauty Tips, Home Decor and Lots of amazing Tips and Ideas on living your best life – Physically, Mentally, Emotionally and spiritually!
We Promise – We Won't Flood Your Mailbox! 🙂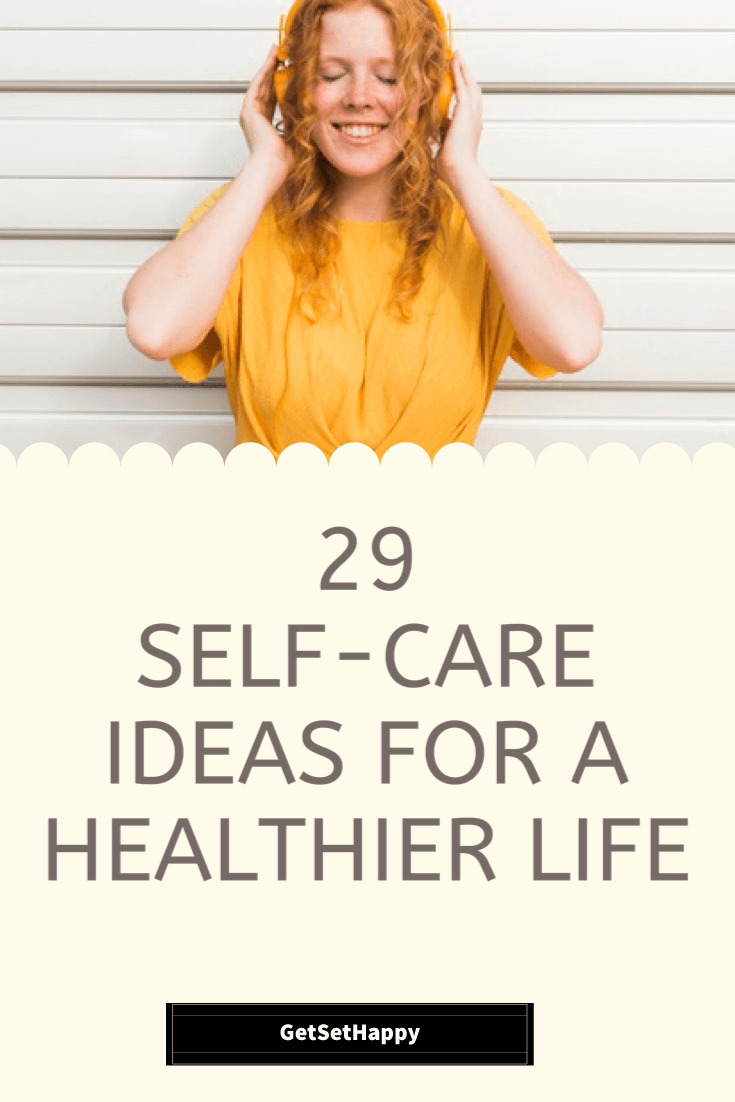 About the Author: Robert is a fitness freak and loves to train his body, and he wants to see every person in a fit and healthy body, and that is why he is sharing all of his years of knowledge for free over his site Fitness Greed.