Staying fit and healthy is not that tricky as it appears. These days, the majority of people are struggling to stay in shape, lose extra pounds and overcome lifestyle diseases. They are "trying to" go to the Gym, joining a yoga class, following various diet plans and putting a hell lot of stress on their heads to stay fit and healthy. However, if they make few little lifestyle changes, the journey towards health wouldn't be that difficult.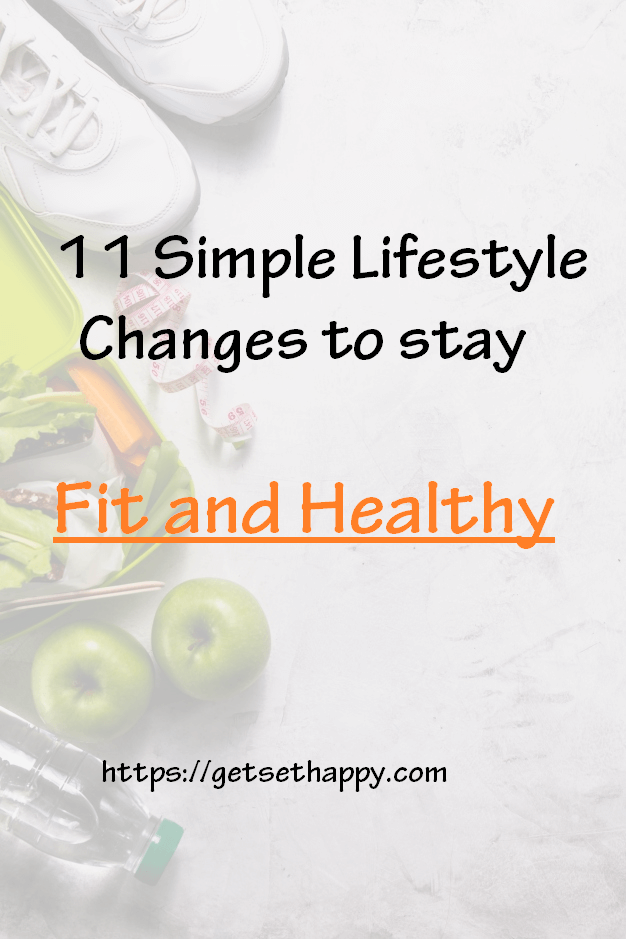 How to stay fit and healthy? (I personally follow these steps)
1. INCREASE WATER INTAKE
Up your water intake. In fact start your day with a big glass of water. It would literally wake you up and speed up the metabolism of the body. Also Plus, have another two glasses before every meal. This will not help you lose weight, but will make sure you eat less.
2. SAY "NO" TO UNHEALTHY SNACKING
Most of us does that. But when it comes to "Out of the Blue" Hunger cramps; our hands easily reach out to the packet of chips or cookies. Instead of keeping these snack packs handy, keep some seeds and nuts such as almonds close to your desk. In addition, I also keep Protein Bars in my pocket. Protein bars are the healthy choices for snacking. These are full of nutrients and free from extra added sugar. Also, it makes you full without eating too much. So, in my routine, this is best addition I have made, which keeps me away from unhealthy snacking. Try it out! It works 🙂
Also Read: 10 Quick and Healthy Protein-Rich Snacks Ideas.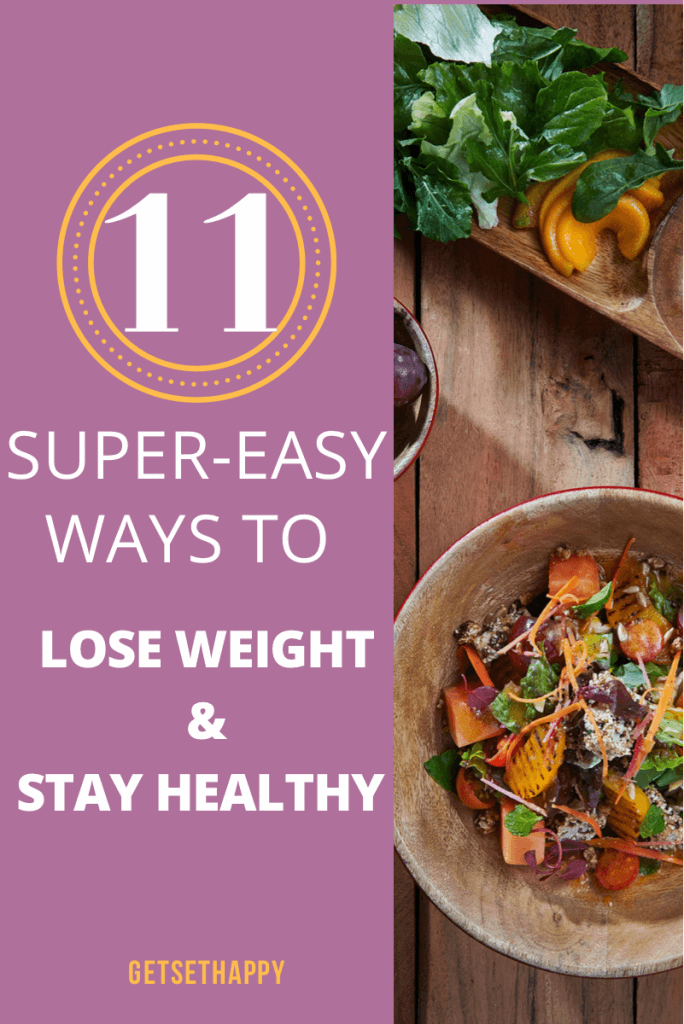 3. EAT FIBRE RICH FOOD
Do you know eating food that contained fiber helps you in loosing weight? The trick is, that fiber rich food makes you feel fuller for a longer period, hence you do less munching. Most of the fruits are full of fiber. Oatmeal also is a good source of fiber. Nuts and Seeds too are loaded with Fiber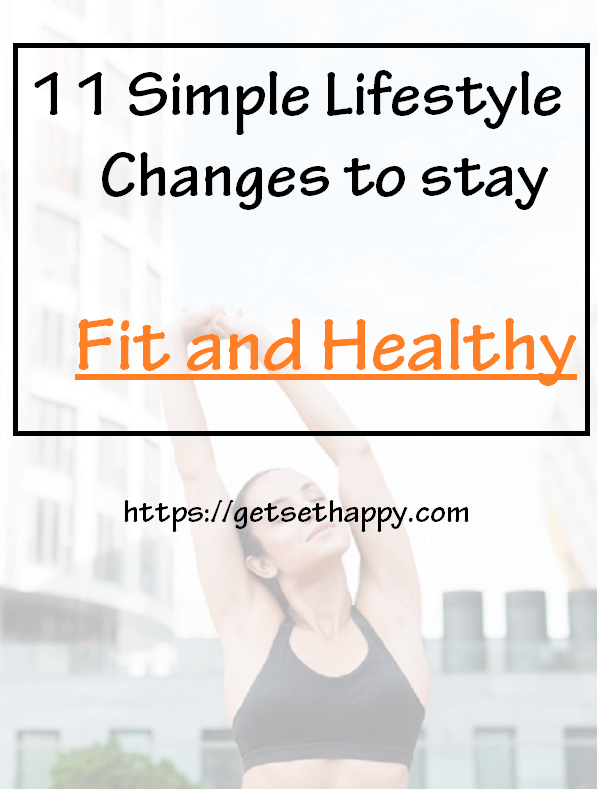 4. SWITCH TO GREEN TEA
Green tea for weight loss- I guess, everyone has heard about it, but is it true? Yes, it is! Many studies show, that green tea can increase your metabolism and help you lose weight, with lesser effort. Most of us are in habit of having several cups of tea and coffee in a day. If you replace at least one or two of your normal tea or coffee with Green tea, it will help your body stay healthy and in shape.
5. FIND A WORKOUT BUDDY
Working out in gym or at home may get monotonous, sometimes. Several studies show that this is the one of the reason for skipping workout is that they find workout boring. Now, how to make workout less Boring? My answer is, try finding a buddy for yourself (it could be your friend, your partner, sibling). Having someone with you, will help you stay motivated to exercise. Seeing the other person's progress, will motivate you even more. (After all, We all live in the competitive world :)). So, the bottom line is workouts to loose weight works better if we workout with a partner.
You may also like to read 7 Things To Do Before and After Gym Workouts for Better Results
6. DON'T PUSH YOURSELF TO CRAVING
When you suddenly stop taking all your favorite junk food. You begin to crave for them. Don't punish yourself so hard. Treat yourself to a pizza or a burger once in a while. But make sure that you are not over-stuffing yourself with that. Reduce your portion size for the junk and add some tasteful, mouth-watering salads to it. If you crave for chocolates, you can make healthy choice by consuming dark chocolate. This will help you to calm down your craving while keeping you in shape. I ll soon update the post with the list of best chocolate to eat while dieting.
Here is how dark chocolate for weight loss works.
7. KEEP BUSY
An empty mind is the devil's workshop. When your mind is ideal, there are high chances that start thinking of tasty pastries, ice creams, dumplings or any other street food of your choice (there are very less chances that you think of plateful of green salads or fruits). Being busy keeps your mind off food for REAL. Start reading, or start writing, play with kids or pets or talk to a friend, just avoid sitting ideal
8. MAKE TIME FOR YOURSELF
We are all busy. But if you give half an hour to your body, your body will give you 23 and a half hours to you. Make time for your well-being. If it's important to you, you will take out time for your workout, meal preparation and sleep of 6-8 hours
9. SLEEP WELL
So, the question is- does sleep help you lose weight?
Sleeping adequately not only relaxes your body, but it also helps in losing weight. One study allowed 16 adults just five hours of sleep per night for five nights. They gained an average of 1.8 pounds (0.82 kg) over the short course of this study (Source – https://www.ncbi.nlm.nih.gov/pmc/articles/PMC3619301/). Sleep helps in enhancing physical activity while poor sleep can increase your calorie intake. So, rest well to be Well. We keep looking for the healthy foods to eat everyday to lose weight, but we never realize that sleeping well, makes our weight loss journey easier.
Further Reading: Why Sleep Is So Important to Your Health?
10. SET REALISTIC (ACHIEVABLE) GOALS
Setting goals which sound too good to be true are only paving the way to failure. Getting into a new exercise routine can be fun, but it may quickly turn frustrating if you set up "unrealistic goals". Instead of throwing the towel off, try to readjust your ambitions by setting smaller achievable goals. Even, small achievements, motivate you stick your bigger goals.
11. MAKE THE BEST OUT OF SOCIAL MEDIA
We spend a lot of our time on social media, watching others sharing their travel stories, new outfits and whatnot. Instead, of watching others and feeling low about yourself, make social media work for you. Follow the fitness freaks, wellness experts, weight loss champs. These people share lot of free stuff to read which is quite helpful. Following such people will help you stay motivated to follow a healthy lifestyle.
Besides, there are many support groups on Facebook, that can help you stay motivated and stick to your routine.
Try going for Social Media Detox once in a while. This will help you to improve focus and give you mental peace.
You may also like to read: 8 Foods That Help You Tighten Your Belly Effortlessly
Some more quick things to do to keep a good check on your health and well-being
This always reminds you, to keep a check on your weight. If you exceed your Body Mass Ratio, make efforts to bring it back. If are maintaining your BMR, then you are good to go.
Have a good blood pressure monitor at home, It can give a picture of what your blood pressure is like as you go about your daily life.
This is a more recent method of keeping a good check on how much you walk, for how long you sit, your heart rate, monitor your sleep quality, and much more. This little gadget will help you track your fitness journey, easily.
Hope you enjoyed my tips on ways to stay healthy and found them useful. Do let me know if you have any other tips and tricks to add on.